Local Exhaust Ventilation (LEV) Testing
Local Exhaust Ventilation (LEV) systems are an important component of any workplace safety plan, as they help to control and reduce the exposure of workers to dust, fumes, and vapors that can be hazardous to their health. In this article, we'll take a closer look at what LEV systems are, why they're necessary, and what is involved in LEV testing.
0161 669 2630
Give us a call
LEV Extraction Services Ltd
2 Carrwood Hey
Ramsbottom
Manchester
BL0 9QT
Get directions
LeV Testing Specialists
COSHH-compliant LEV testing, thorough inspections, HSE-compliant, detailed report, experienced engineers.
Extraction Servicing
COSHH-compliant LEV servicing, maintenance packages, pollution-free workplaces.
Extraction Spares
Reduce downtime by quickly recovering from faults.
Understanding Local Exhaust Ventilation (LEV) Systems
LEV System and its basic components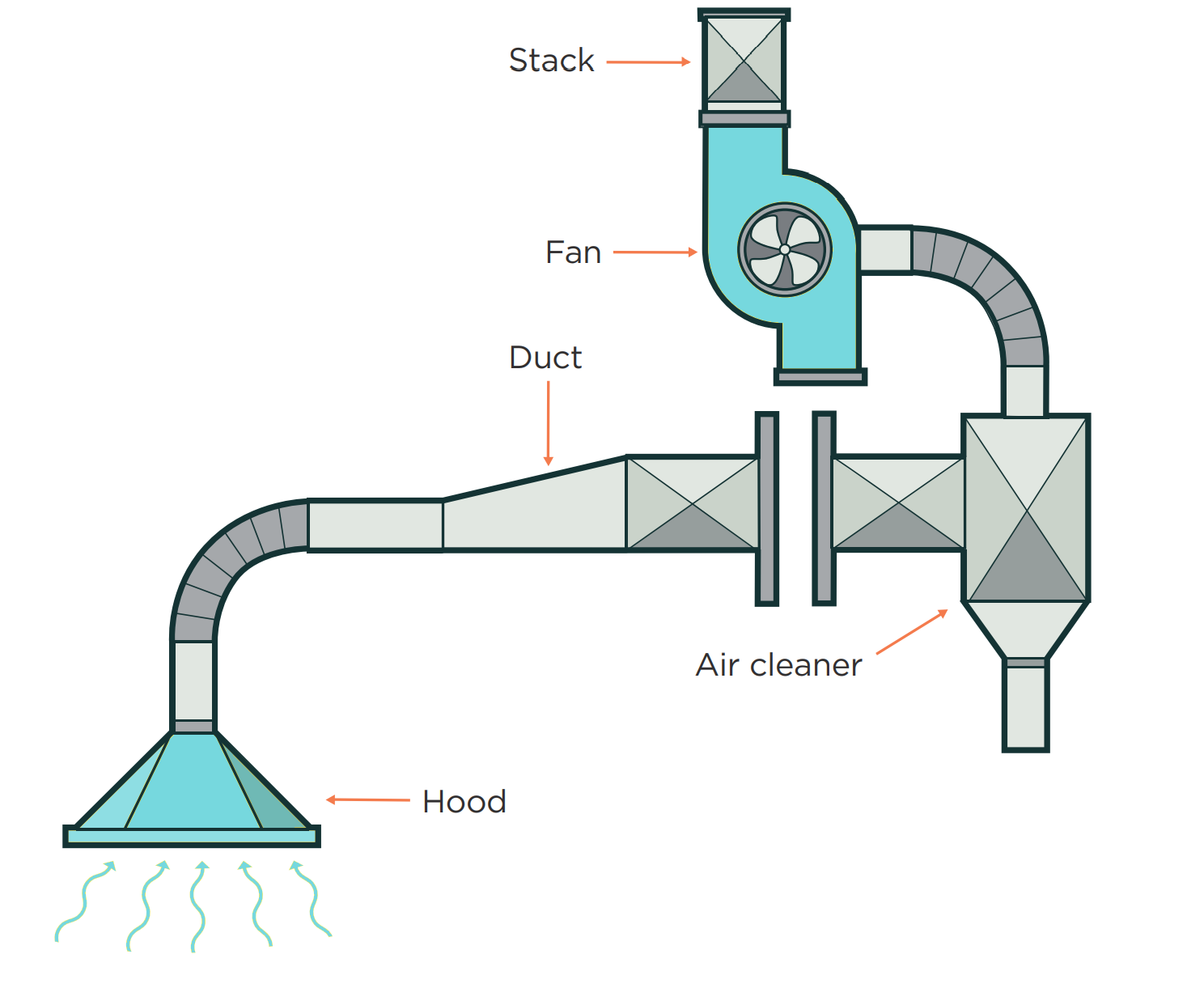 An LEV System (Local Exhaust Ventilation) system is an engineering system that captures dust, vapours, and fumes at their source, minimising the risk of workers breathing in contaminated air.
Most LEV systems will have 5 basic components.
1. The Hood captures the contaminated air
2. The Ducting provides a pathway which contaminated air travels through to get to the air cleaner.
3 . The Air Cleaner filters the contaminated air.
4. The Fan moves contaminated air though the hood and ducting system to the exhaust stack.
5. The exhaust Stack releases the contaminated air to the outside
In reality, each LEV system will look very different, and be specific to the needs of each business and its requirements. Selecting the right LEV system can be confusing…
Poor design, installation and maintenance can reduce its capability to capture and contain contaminated air and may introduce new risks to the workplace such as excessive noise, or vapours or dust in a ventilation duct catching on fire. For these reasons, an LEV system should only be designed and installed by a competent and qualified professional.